If you want to know about Walnut Shell application and its properties, don't miss this article from Nikan west website the gilsonite producer in Iran.
Uses of walnut shell powder
Powdered walnut shell is widely used in many industries. This natural material is powdered after drying and used in industries such as the cosmetics industry for the purpose of abrasion, polishing, refining, cleaning, decompression and filling of pores. This powder has different grades based on the particle size, from fine to coarse. Characteristics of crushed walnut shell
Walnut shell is a durable material with very natural origin. A material that has high strength and biodegradability.
In terms of physical properties, the material has a specific gravity of 1.2 to 1.4, a hardness of 1.5 MOH and a Rockwell hardness of 91.
Walnut shell shows good performance in a variety of acidic, playful and neutral environments. Desirable performance in this field is also the resistance of this material to fermentation. Because of this resistance, it is a recyclable material and has a lot of usability. Composite materials have been used in their compounds for many years.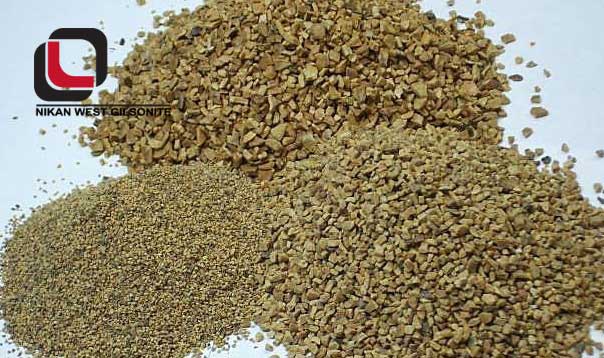 Walnut Shell Blasting
In this method, using special equipment, walnut shell is used to remove coatings, paints and other layers from various buildings and equipment such as machinery.
The walnut shell provides the hardness needed to remove hard paints and coatings without damaging the substrate. For this reason it can be used to remove the coating without damaging the gold coatings.
This method does not cause silicosis; therefore it is a good alternative to the sandblast method.
walnut shell Application in leveling and polishing surfaces
Another application of walnut shell is to level and polish different surfaces. Removing bumps and polishing hard metallic surfaces, including brass surfaces as well as surfaces made of hard, compact plastic, can be done with walnut shell. In this way, walnut skin is combined with other ingredients and can be done so through a specific process.
Walnut shell as filler
One application of walnut shell powder is to use it as a filler. This material is used in the manufacture of various equipment such as plywood, furniture, rubber and so on. Walnut shell powder is also used as a material in the manufacture of materials such as adhesives, paints, resins and cosmetics.
Construction of floors, ramps, stairs, pools, decks and similar areas are other areas that may be used in the manufacture of materials.
These applications are generally based on the filling property of walnut powder, which has a positive role in reducing porosity in various materials.
Application of walnut shell in cosmetics
The history of using walnut shell in cosmetics dates back to more than three decades. This natural and environmentally friendly material is a good alternative to microbes.
The use of this substance in the formulation of products such as hand soaps, scrubs, body cleansers and so on is one of the most widely used in cosmetics.